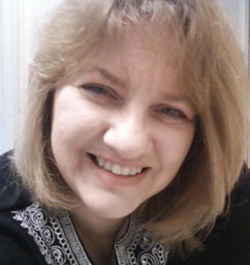 Our next meeting will be Saturday, March 12, 2016 from 1:30-4:30 p.m. in the Contemporary Arts Center at the fairgrounds.
We are delighted to welcome Deb Hart as our special guest teacher for the March guild meeting. She will show us how to make these adorable sculpted owl earrings using canes.
There's a LOT of information about Deb and this project in the attached PDF file. In preparation, be sure to make the two bullseye canes ahead of time that are listed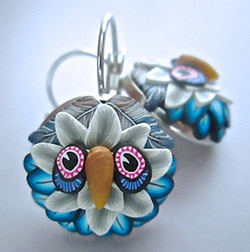 under "Materials" in the PDF.
This is also raffle month, so bring your goodies if you won something in the last one!