🎨 Explore the Intriguing World of Polymer Clay Bargello Technique! 🎨
Hello, fellow clay enthusiasts! We've got an exciting meeting lined up for you this month, featuring our newest member, Lisa Bischoff, as she dives into the captivating art of the polymer clay Bargello technique. Get ready to be inspired and discover a whole new world of creativity!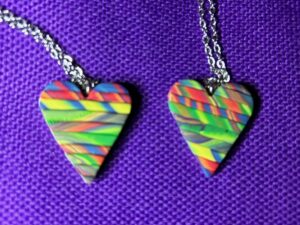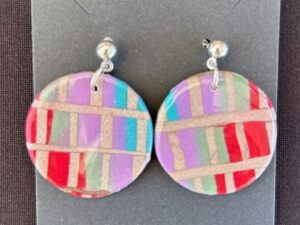 🌈 What is the Bargello Technique? 🌈
The Bargello technique is all about unleashing your imagination and infusing vibrant colors into your clay creations. With just a few simple tools and your boundless creativity, you'll be amazed at the possibilities:
✨ Color Extravaganza: Choose from four or more colors of clay to create a symphony of shades and hues. Don't hesitate to use those leftover clay scraps – they can add a unique and fascinating touch to your pieces.
✏️ Endless Possibilities: The beauty of Bargello is its versatility. You can fashion bookmarks, trinket dishes, use it as a striking veneer for other projects, and more. Let your imagination run wild and explore the endless opportunities this technique offers.
4 or more colors of clay to create your stunning designs.
A pasta machine or roller to achieve precise, uniform thickness.
A work surface for your creative process.
A tissue blade for cutting and shaping.
A baking tile to ensure your creations come out perfectly.
Optional items: Cutters for shaping, or baking molds for crafting trinket dishes.
Lisa will guide you through the fascinating world of Bargello and provide you with valuable insights, tips, and tricks to help you master this technique. Whether you're a seasoned clay artist or a newbie, there's something for everyone to learn and enjoy.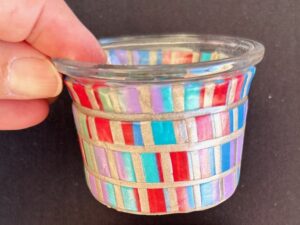 📅 Date: Saturday, October 21, 2023
⏰ Time: 1:30 pm
🏢 Location: Wesley United Methodist Church, 1401 NW 25th St, OKC. (map) Park on the west side and enter through the double glass doors (message us on Facebook for the entry code). We meet downstairs in the basement. There is an elevator for anyone who has difficulty maneuvering stairs. Please contact us if you need help.
Prepare to be inspired, get your creative juices flowing, and share in the joy of crafting alongside your fellow guild members. We can't wait to see what you'll create using the Bargello technique!
🌟 Let's make this meeting a colorful success together! 🌟