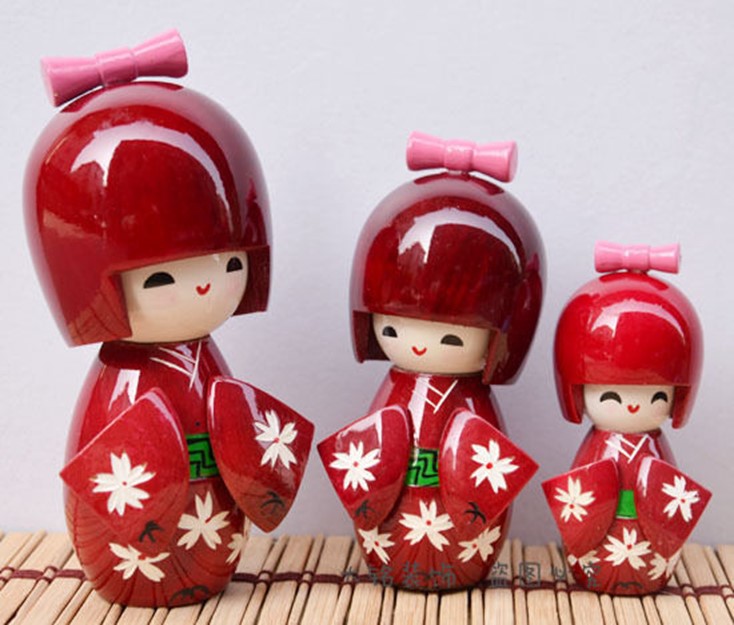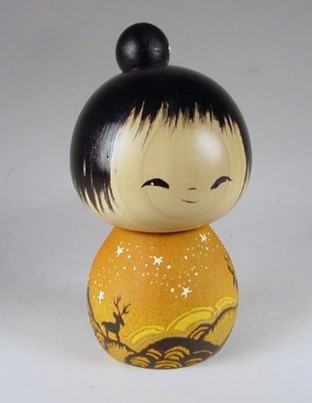 Traditional Japanese Kokeshi Dolls
Kokeshi Dolls are an ancient Japanese tradition that stem from northern Japan. They are traditionally handmade from wood, have a simple trunk and an enlarged head with a few thin, painted lines to define the face. The body has a floral design painted in red, black, and sometimes yellow. Another defining characteristic of Kokeshi dolls is their lack of arms or legs with only their outfit defining them. Kokeshi dolls are marked with the artist signature on the bottom of the piece and are tokens of love and  they are also symbols of hopes for bountiful harvests, wishes for good luck and fortune, and friendship, often traded among friends and loved ones.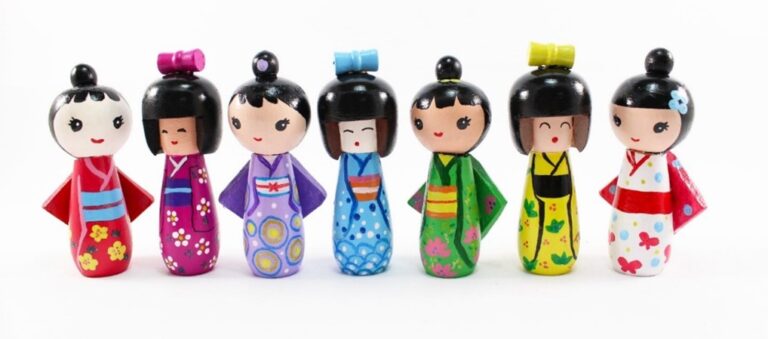 Tom will teach us how to make these wonderful dolls at our meeting this month.  It will be on Saturday, August 19, 2023, at 1:30 pm. The meeting will be at Wesley United Methodist Church, 1401 NW 25th St, OKC. (map)  Park on the west side and enter through the double glass doors (message us on Facebook for the entry code). We meet downstairs in the basement. There is an elevator for anyone who has difficulty maneuvering stairs. Please contact us if you need help.
Polymer clay:
1/2 block black
1/2 block white or Fairy light (one part beige + three parts white)
1 or two ½ blocks of a color for the kimono (Cane pieces or slab also work well)
Several small pieces of contrasting or complementary clay in various colors for accents.
Clay Blade or Exacto Knife
Needle Tool or similar tool
Embroidery Threads in various colors for hair-do (I will bring some extra)
Continued below picture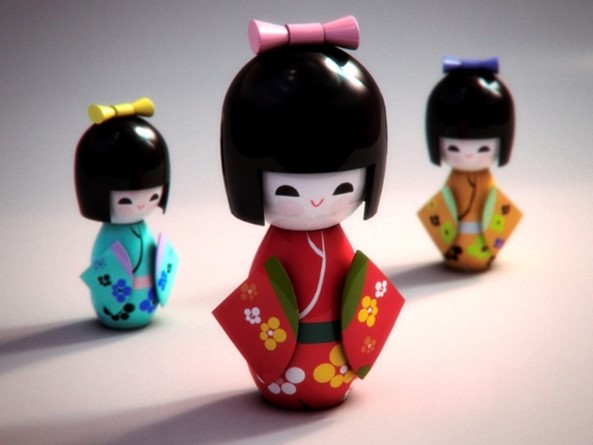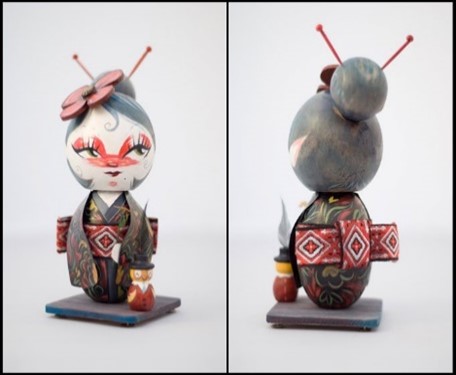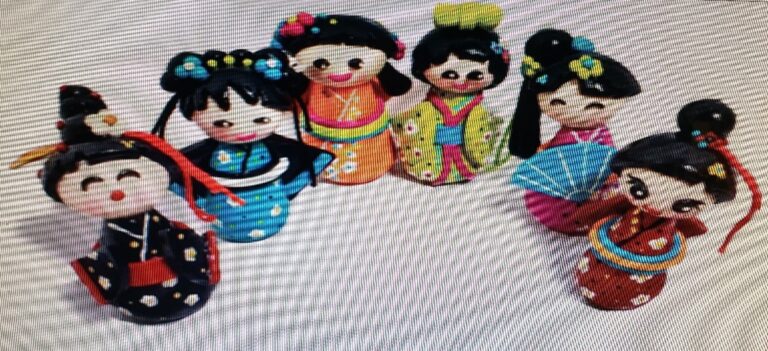 Round or Kemper Cutters – 1.25", 1", 3/4"
Some Foil for a core armature (I will bring small bottles to be used as armatures)
A few Toothpicks
Kato Polypaste or liquid polymer
Your Hands
Pasta Machine or a roller
Craft grade acrylic paints in colors to detail your pieces after baking. (Black, white and red for sure and some other colors for detailing, flowers, ect.)
Fine Liner paint brush.
Ball dotting tools.
Toothpicks to use a paint brush.
Baby Wipes to clean your hands and remove paint mistakes
Rubbing Alcohol 90% or above (a spritzer for cleanup or mistakes)