Come See Us at The Oklahoma State Fair!
Where: The Hobby, Arts, and Crafts Building 
Date: Sunday, September 17, 2023
September is State Fair month and that means we will be doing our annual Demo. This year will be a little different. We have teamed up with the Shrunken Treasures Miniature Club for our Demo. In addition to our usual items, several of the Guild members are creating miniature polymer clay items to contribute to a room diorama that will built during the Demo.  You will also get to see examples of what we will be creating at our October meeting.
Please note that because of the demo, there will be no regular September meeting.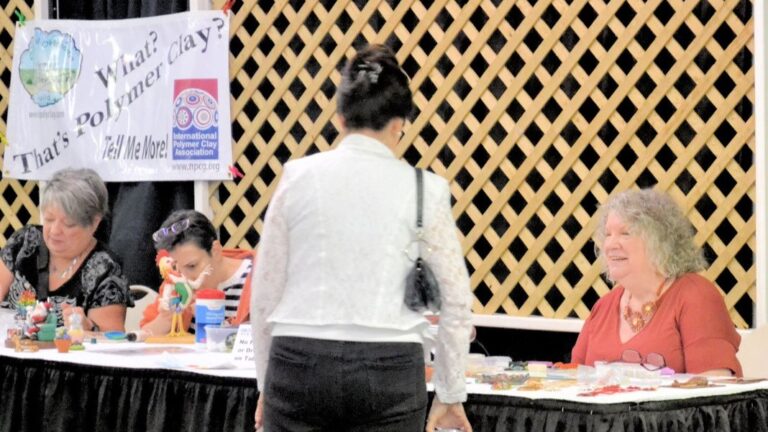 Please come see us. We'd love to visit with you and show you what we are making!