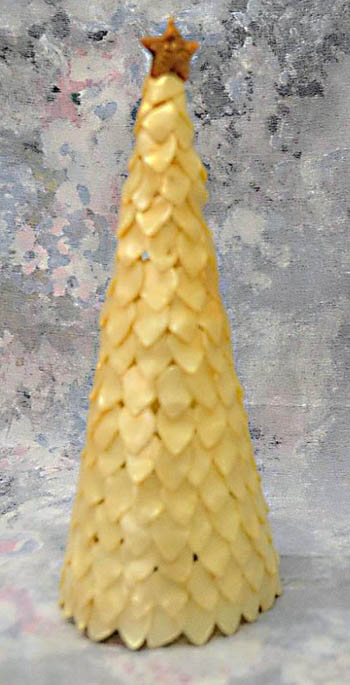 Our next meeting will be Saturday, May 14, 2016 from 1:30-4:30 p.m. in the Contemporary Arts Center at the fairgrounds.
Laura Clarkson will present an elegant Christmas tree design for our May guild meeting. This class is a smaller version of Laura's lighted Christmas tree.
Materials
One 2 ounce package translucent clay
One 2 ounce package pearl clay
A scrap of gold clay
Tools
Work surface
Pasta machine
Blade
Smallest round or teardrop cutter
Scissors
Optional: bring your favorite clay tools
Laura will provide paper to make the cones to build the tree on.
 We will be having our drawing this month, so if you won something in the last drawing, be sure to bring some goodies for this month!