We will be meeting at Wesley United Methodist Church this month, located at 1401 NW 25th St. (map) The meeting will be at our usual time at 1:30 pm to 4:30 pm on January 21. As usual, you may arrive as early as 1:00 to visit and get situated prior the start of the meeting. 
Park and enter through the east side double glass doors. (Contact us for door code to get in. The code only works until 3pm.) There is an elevator to get downstairs in the council room across from the sink and water fountain!  If all goes well, we are hopeful that this will become our permanent meeting place.
Faux Caramel Jasper by Lee Ann
Lee Ann made these beautiful pendants but didn't know what to call them. We decided they looked like Yellow Jasper, more specifically, either Butterscotch or Caramel Jasper. We settled on Caramel. Aren't they beautiful? 
Lee Ann will be teaching us how to create our own Caramel (Yellow) Jasper. As you can see from the Supply List, you have some options for the color. Jasper comes in many different colors, so once you know the technique, you can make it in virtually any color you choose.
We look forward to seeing you at our new meeting place!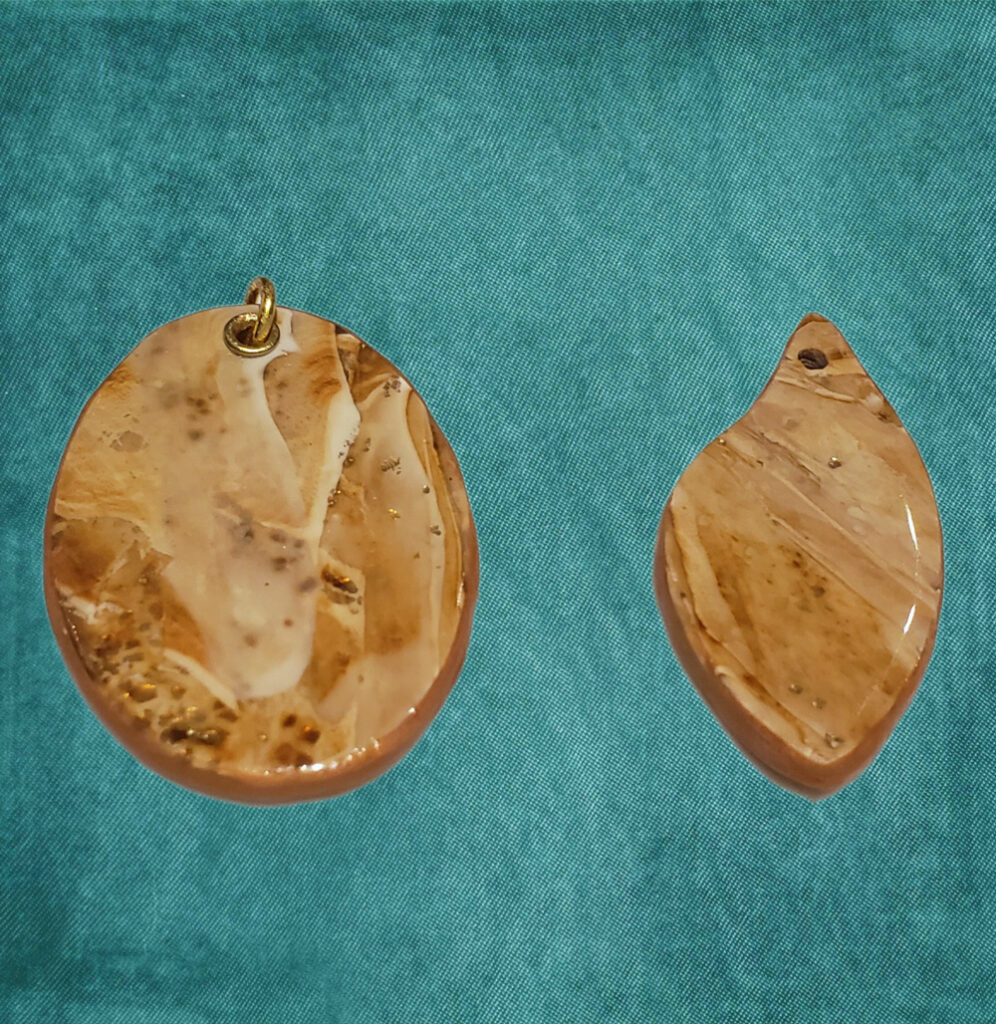 Translucent clay-about 2″x4″ rolled out on #2 or next to largest setting on your pasta machine
 White clay-5″x5″ rolled out on #4 or medium setting on your pasta machine
 gold foil-can be small pieces
 Alcohol Ink-caramel or if you want a darker color, ginger works. I will bring some if you don't have these
One-inch cutter
small bowl for ice water
usual clay tools