Hello clay friends,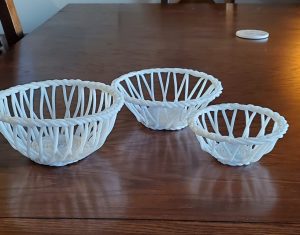 We are planning a small project to work on in person at Betty's home in April. (4/10/2021 at 1:30)
This is an unofficial get-together and there will be no zoom at this time.
Hope you can join us!
Connie
Betty's Address
6712 Randi Road, Oklahoma City (map)
Materials and tools:
Polymer clay (colors of your choice)
Pasta Machine
Clay Blade (tissue blade)
Bowl on which to form basket (see example below which is available from Dollar Tree – 4 inches across is the best size)
Baking paper
Work mat
Rubber tip tool
*You can use whatever extruder you have on hand. There will also be some extras available if you don't have one.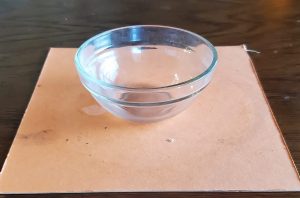 Contact us with any questions.