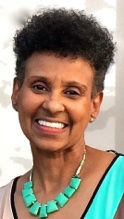 Debbie Jackson is an artist and art educator who graduated from Miami University (Ohio) where she majored in Art Education. She is retired from the Columbus Recreation & Parks Department where she taught art classes for 30 years, she teaches a variety of polymer clay workshops and gives presentations at conferences, to guilds and other art-related venues.
Her love of mixing new materials and altering the surface of polymer clay brings an innovative approach to her one-of-a-kind creations. She continues to explore this versatile material, constantly discovering new ways to work with it.
Debbie authored the book, Polymer Clay Jewelry which was published in 2004 and has contributed to several other books and magazines.
Debbie is currently a member of the Columbus Polymer Clay Guild, the Metro Area of Detroit Polymer Clay Guild and the International Polymer Clay Association (IPCA).
More information about Debbie can be found here.